James Mutterspaugh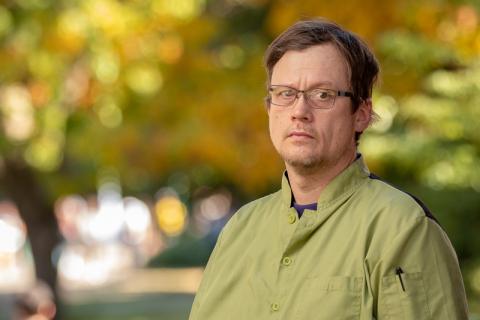 James, or Jim, Mutterspaugh is our head cook, and has been at Moss Street since the summer of 2018. However, he has been working at the UO since 2008.
Jim grew up in the Midwest and worked his first food industry job in high school. From there he traveled the country, learning from a whole array of different people and regional cultures. He cites his biggest influence as the people he met while traveling, who always had something new to teach him about food.
Jim lives with his wife, Sarah, daughters Lulu and Josephine, cats HK and Zeus, and dog Stella. He loves to travel, camp, hike, play games with his daughters, garden, and run.