Kayla Gonzalez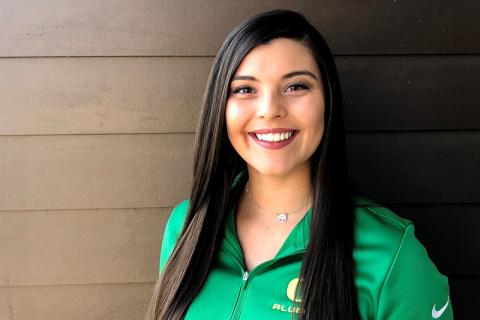 Kayla is the afternoon lead teacher in the Robin classroom. She started at Moss as a student office assistant in 2016 and then moved to the Robin room in the summer of 2018. Kayla graduated from the UO with a bachelor of science in general social science and a minor in ethnic studies. 
She loves watching the children's personalities develop, as well as listening to their language and communication skills as they evolve throughout the year.  
Kayla is originally from Nyssa, in the high desert of eastern Oregon, near the Idaho border. In her free time Kayla loves traveling, watching sports, and searching for new restaurants.