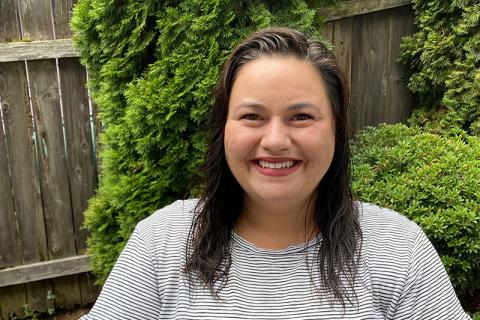 Ashley Carpenter is a Preschool lead teacher, joining Moss Street in fall 2021. Born in Phoenix, Arizona, Ashley moved to the Eugene/Springfield area when she was 4 years old. Ashley has been working in early learning for more than 10 years, in every age group—from 6 weeks old to 12 years old. Most recently she was a lead preschool and pre-kindergarten teacher.
Ashley loves working with kids because of their genuine happiness, compassion, and energy—and how they brighten every room. She believes that she was called to the profession, and that it doesn't feel like work when you love what you do. 
Ashley likes to spend her free outside with her husband and toddler, enjoying picnics at the park, long walks around pretty scenery, and exploring new places.