Resources
Because Moss Street is a UO student service and receives operating subsidies from student incidental fees, many of our procedures, guidelines, and schedules have been created to address student needs.
Moss Street complies with state regulations, and the University of Oregon's own stringent standards regarding certification, center management, personnel, physical settings, sanitation, food service, and care of children. There are copies of state rules available in the office for your reference.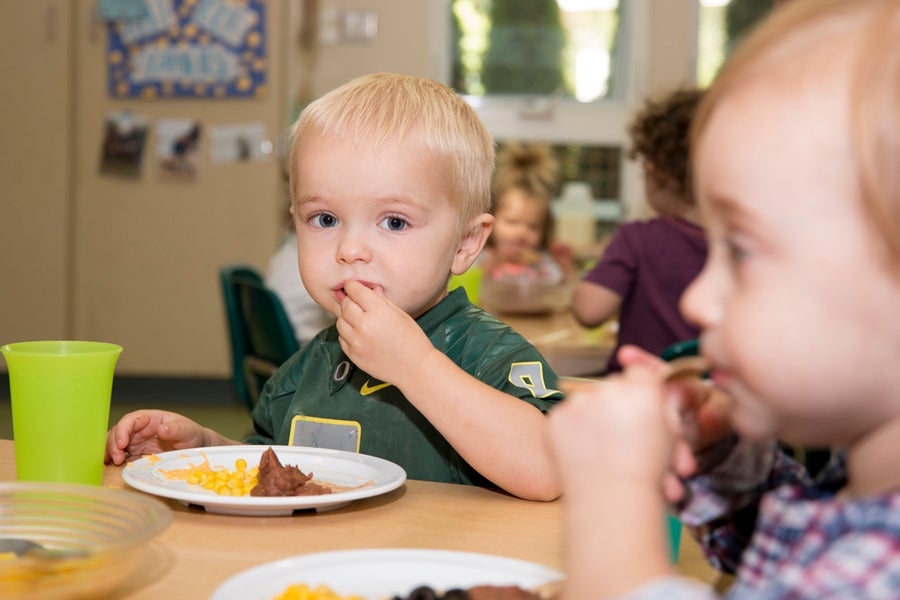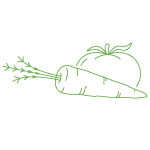 Our Food Philosophy
At Moss Street, meals are considered part of our curriculum. We discuss where food comes from, how it gets from the ground to our table, what to do with leftovers by composting them, growing seasonal produce in our backyard garden, and trying new vegetables and fruits as part of our menu.
Depending on the age group, meals are served in a combined restaurant and family style, family style, or cafeteria style. This encourages children to be active participants in mealtime. If your child has special dietary needs, we are happy to discuss accommodations with you.
Learn More About Our Nutritional Program
Payment and Fees
As a UO-affiliated childcare program, university students pay less for care than faculty, staff, and others in the community. Care can be paid for at the full weekly rate, or at an hourly rate for those children who attend Moss Street for only a portion of the day.
Meals are charged as a separate item. We are part of the USDA Food Program, which may pay for some or all of a child's meal expenses, depending on family income.