Status of Operations at Moss Street Children's Center
We are open Monday–Friday, 8:15 a.m.–3:15 p.m., for children ages 3 months through 5 years.
If you are interested in enrolling for care during summer 2023, fall 2023, winter 2024, spring 2024, or summer 2024, please complete the current application.
Supporting Students and Their Children
At Moss Street Children's Center, we help UO student parents succeed in their academics by providing nurturing care for their children at an on-campus location. We offer programming that follows the academic calendar, on a term basis, to best fit students' schedules.
We celebrate the diversity of family structures and cultures, both in the community and in the larger world. We welcome children with varied abilities and challenges, and we emphasize the development of all children's social-emotional skills to help them grow into kind, respectful citizens.
First priority for Moss Street enrollment is given to UO student families. If space is available, we will also serve UO faculty and staff families.
Contact Moss Street Children's Center
1685 Moss St.
Eugene, OR 97403
F: 541-346-0656

Getting Started
Step 1
Complete the online application for admission.
Step 2
Pay the $25 application fee.
Step 3
If your child is accepted, complete additional requirements for enrollment.
---
PARENT RESOURCES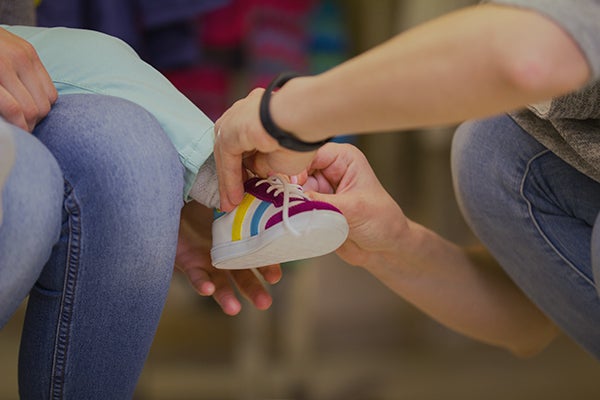 Employment
Would you like to serve UO students and families? We employ professional staff, including teachers who mentor UO student staff while also caring for children. Student workers play an important role in our care program. And, after their time at Moss Street, many can qualify as an early childhood educator with the state of Oregon.
Important Information for Families
---
---
---
---
---