Facilities
When you enter Moss Street Children's Center, you'll be greeted by a comfortable and welcoming interior. Our front lobby includes a fish tank and hearth—relaxing features for children as they transition between home and the center. Designed with input from our teachers, our environmentally friendly "green" building has geothermal features, high ceilings, and abundant windows for lots of natural light.
Each wing of our building incorporates windows between classrooms, providing views from one end of a wing to the other. This illustration of transparency allows siblings to be visually connected. Each classroom also has access to outside decks.
Our large water oak tree is the main feature of our central courtyard, and provides four seasons of enjoyment. We have fewer structures in our open spaces, letting children arrange their own play areas and learn through cooperation.
---
Littles Classrooms
Chickadee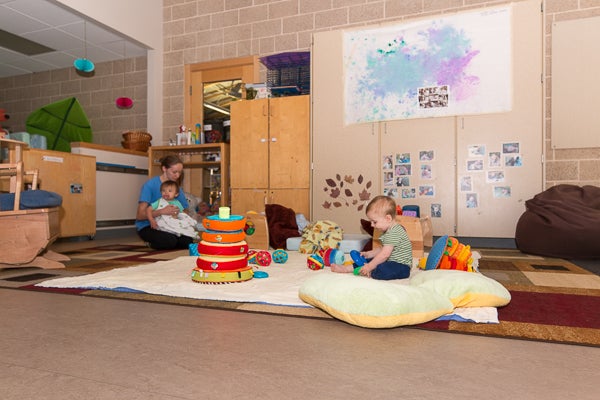 Finch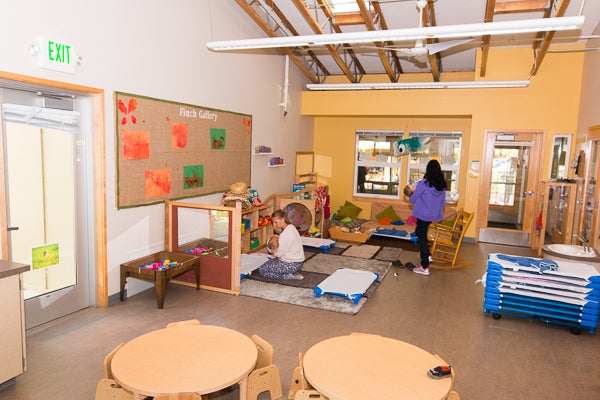 ---
Middles Classrooms
Swallow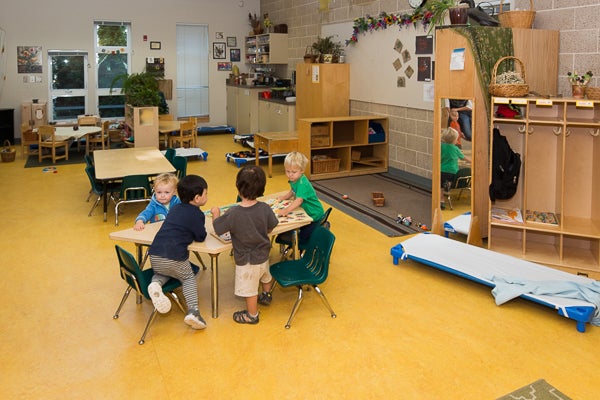 Robin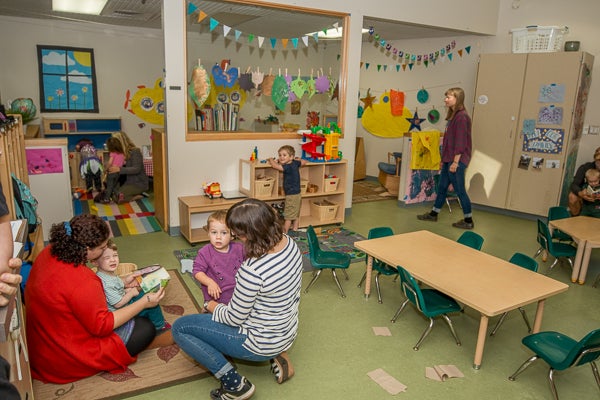 ---
Preschool Classrooms
Redwing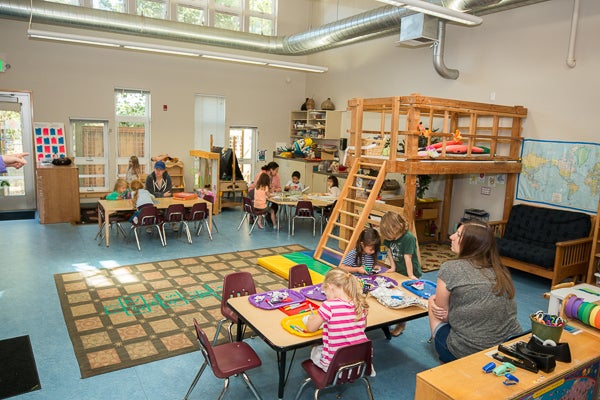 Quail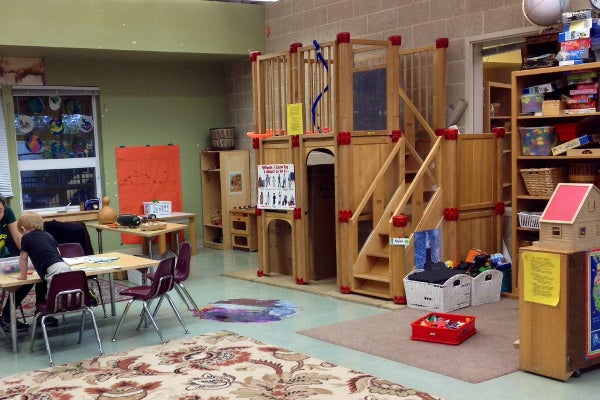 ---
School Age Classrooms
Jay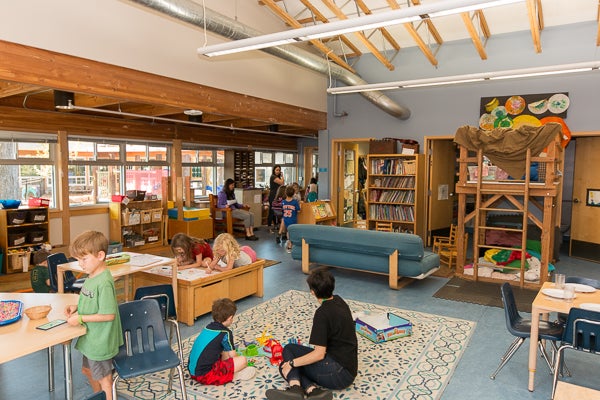 Mallard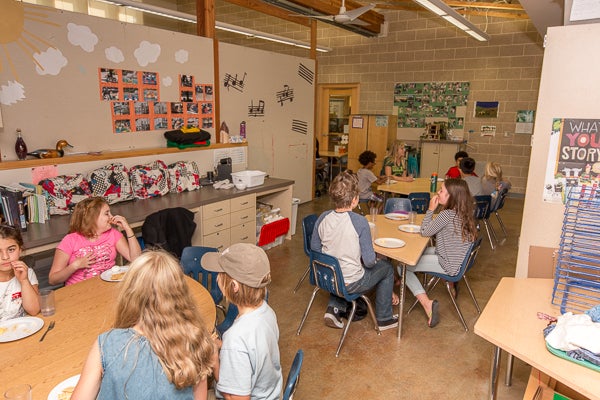 ---
Other Areas
Lobby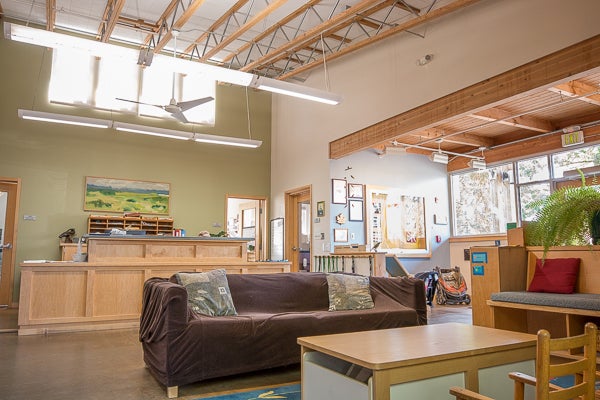 Garden Area
Middles Play Area
Preschool Play Area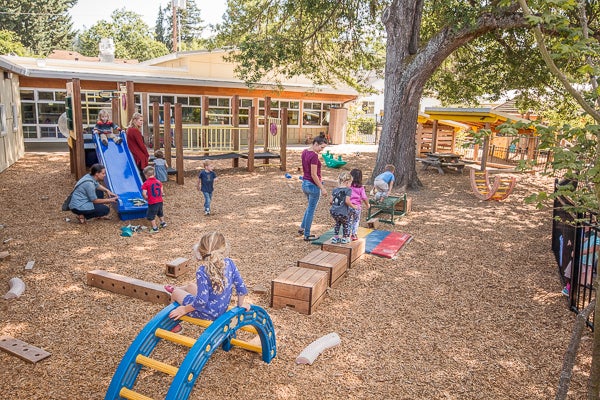 Littles Play Area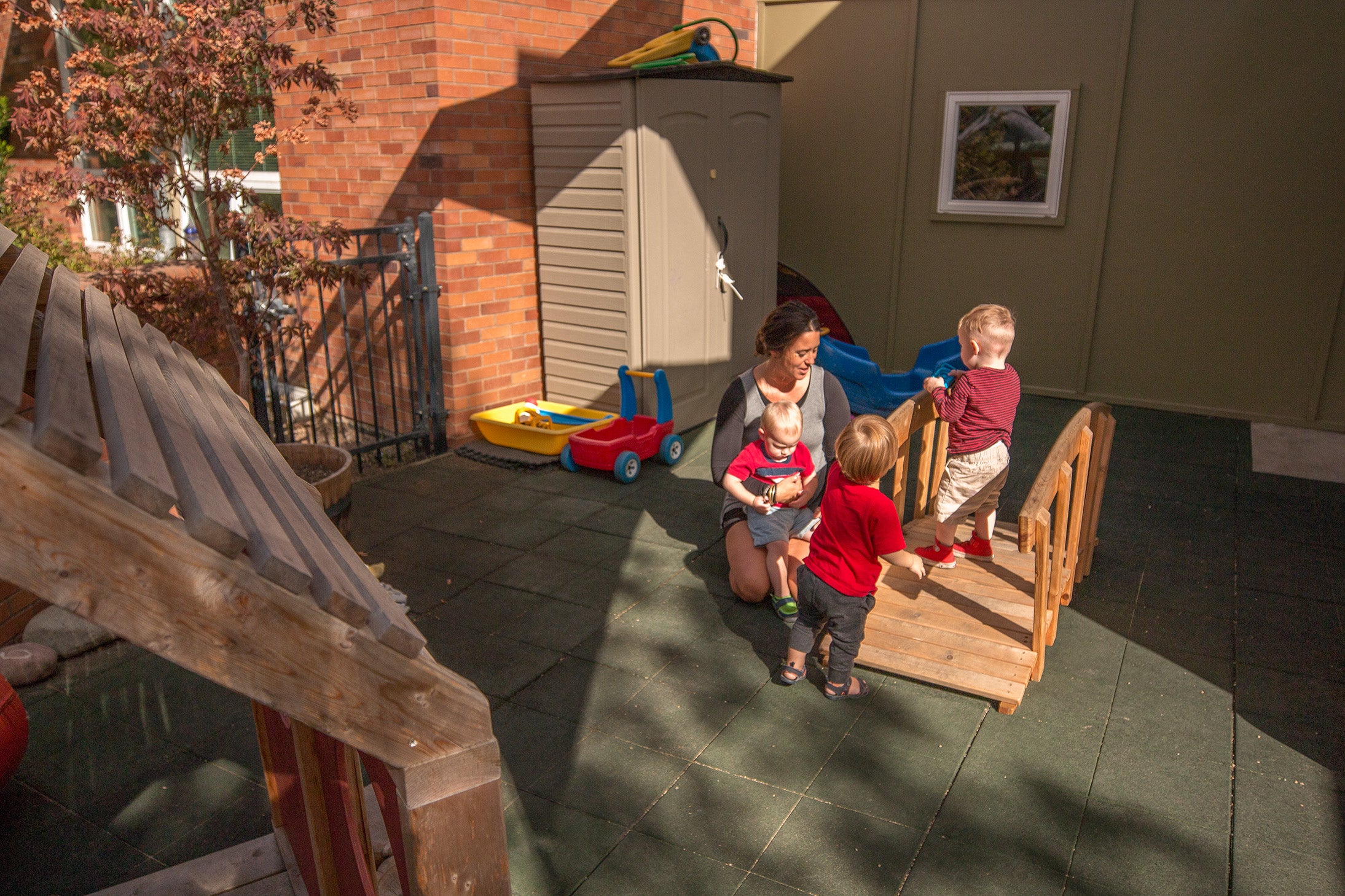 School-Age Play Area