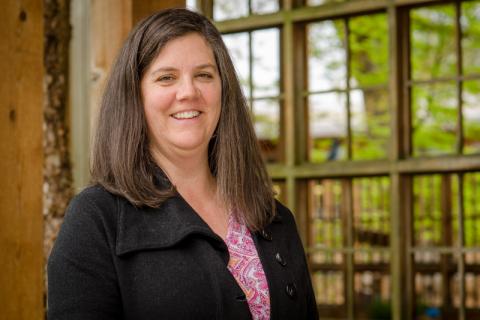 Becky Lamoureux is the director of Moss Street, arriving in 2011. Becky has more than 30 years of experience in the field of early childhood, working at various centers and organizations in the area, most recently at Lane County Relief Nursery as a program manager.
Becky has longstanding ties to the UO, having lived in student housing as both a child and as a parent. At the UO, Becky earned an undergraduate degree in sociology, followed by a master's in public policy planning and management.
When not at work, Becky loves spending time with her family, exploring the outdoors, skiing, gardening, and climbing.