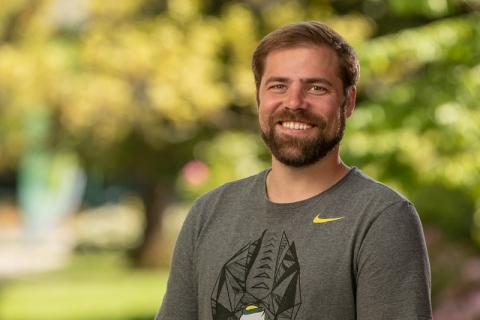 Dan is the lead teacher in the Jay After-School classroom. Dan joined our staff in fall 2018. Before Moss Street he worked at various community centers working with kids from the age of 18 all the way down to toddlers. Dan has been living in Eugene for the past 10 years, and has been an Oregonian most of his life. He graduated from the UO with a bachelor's degree in history. 
Dan loves working with and laughing with kids. They have a unique perspective on the world, and he finds it a joy to listen and discuss it with them. Taking the kids on field trips where they explore new ideas and gather new life experiences is one of his favorite things about working with this age group.
Dan likes to spend time with his family, friends, and his dog, Atticus. He also enjoys any activity that involves the great outdoors, especially camping and fishing.